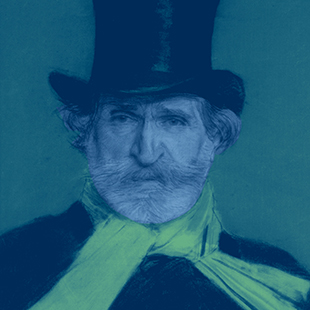 Choral Workshop
Verdi
Requiem

Saturday 25 January 2020
St Michael's Without, Bath
9.30am–5.00pm
Characterised by dramatic arias and huge choruses, Verdi's Requiem is a passionate piece of theatre in ecclesiastical dress, known as the 'best opera he never wrote' and described by Brahms as a work of genius.
Nigel Perrin
 workshop director
We'll have professional soloists joining us for the sing-through at the end of the day.
Maria Danishvar-Brown 
soprano
Nina Alupii-Morton 
mezzo-soprano
Chris Why 
tenor
James Berry 
bass
Tickets  £25
 to include refreshments
£12
 for choir members
Score hire  £2
 (Ricordi edition)
To secure your place at this fun and rewarding day of singing alongside Bath Bach Choir, please follow the instructions below. 
Online
Step 1
  Please pay for however many places (£25 each) and scores (£2 each) you would like by direct bank transfer to Bath Bach Choir
(details here, PDF)
quoting the reference WORKSHOP.
Step 2
  Please email Becky Homent at
workshops@bathbachchoir.org.uk
with your name, the names of any other participants for whom you have paid, your voice part(s), the number of scores you have paid for, and the date on which you made the bank transfer. Becky will email you confirmation of your place(s).
By Post
Please send a cheque made out to 'City of Bath Bach Choir' to Becky Homent
(details here, PDF)
, stating your name and the names of any other participants for whom you are paying, the number of scores you would like (£2 each) and your voice part(s). If you would like confirmation of your place, please include your email address or an SAE.
Your personal details will be kept securely and will not be disclosed to any third party without your consent.
2020 Choral Workshop – Programme
From 9.00 Arrival and pick up music
9.30 Welcome
9.40 
Session 1
11.10 Refreshments
11.40 
Session 2
1.00 Lunch
2.10 
Session 3
3.20 Refreshments
3.40 Raffle draw
3.50 
Cameo performance
4.55 Thanks & farewell
From 5.00 Wine bar
Subscribe to News
Sign up to receive details of future Bath Bach Choir events direct to your inbox:
2019 Choral Workshop
Our Mozart Requiem workshop on 26 January 2019 was led by not one but two inspirational choral directors. Bath Bach Choir's musical director Nigel Perrin was joined by guest conductor Peter Leech, fresh from directing the annual Tallis Voices promenade concert in Wells Cathedral. Known for his innovative approach to music-making and strong following in the south-west, Peter had struck up an enthusiastic rapport with Bath Bach Choir when he guest-conducted our Venetian Vespers concert at Prior Park. We were delighted to work with Nigel and Peter on aspects of Mozart's seminal choral work, and it was brilliant to see so many guests for this great day of singing. 
See you next year for the Verdi Requiem!