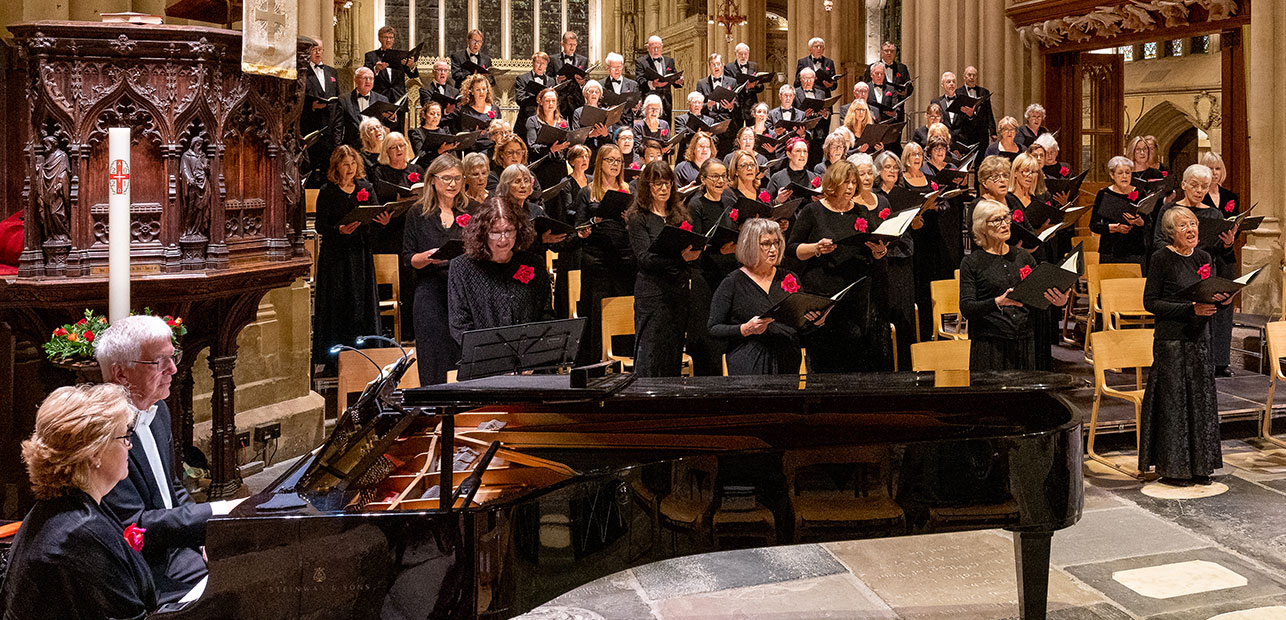 Support
Bath Bach Choir is committed to inspiring both the singers and our live audiences with the magnificence and emotional power of the best choral music ever written. Staging concerts in excellent, historic venues is very expensive. We employ professional orchestras, soloists and, of course, our musical director and accompanist. Our subscriptions and ticket sales go part of the way towards financing this activity, but to keep our standards and artistic freedom up, sponsorship is vital.
Become a Friend or Patron
We welcome both singing and non-singing Friends and Patrons. Depending on the level of your support, you may receive three newsletters a year, priority booking for concerts and invitations to social gatherings and the AGM. To become a much-valued patron or friend of Bath Bach Choir, please contact Janet Read on 07890 995 356 or at
patrons@bathbachchoir.org.uk
.
More information and an application form can be found here (PDF)
.
Make a one-off donation
The choir welcomes one-off donations, however small, with much gratitude. In these extraordinary times, your support for us as an arts organisation is most warmly appreciated. If you would like to make a donation directly into our bank account, the
details are here (PDF)
.
Please mark your transaction 'DONATION' – and do email Will Acton (treasurer) at
treasurer@bathbachchoir.org.uk
to let him know. Thank you.
Sponsor a Season, Concert
or instrument
Your support will make a real impact on the richness of our programmes. To find out more about opportunities to support the choir financially, please contact Will Acton (treasurer) at
treasurer@bathbachchoir.org.uk
Advertise in our
Concert Programmes
and reach our highly-engaged audiences in Bath Abbey and other concert venues in Bath, Wiltshire and Somerset. Please contact the advertising manager Katie Taylor at
advertising@bathbachchoir.org.uk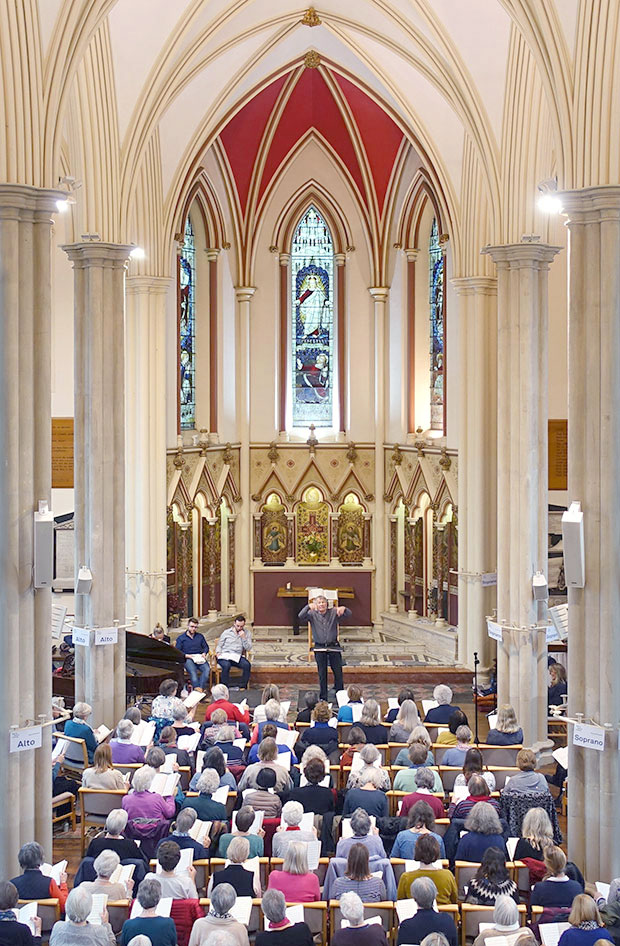 Join us for a Workshop Day
We hold a popular and fun workshop every January in central Bath where you can enjoy singing alongside choir members and study a musical work that the choir is usually performing later that term. The day ends with an informal sing-through – often followed by drinks and socializing. Workshops are well-attended, so be sure to secure your place as soon as bookings become available.
More information here (Workshops)