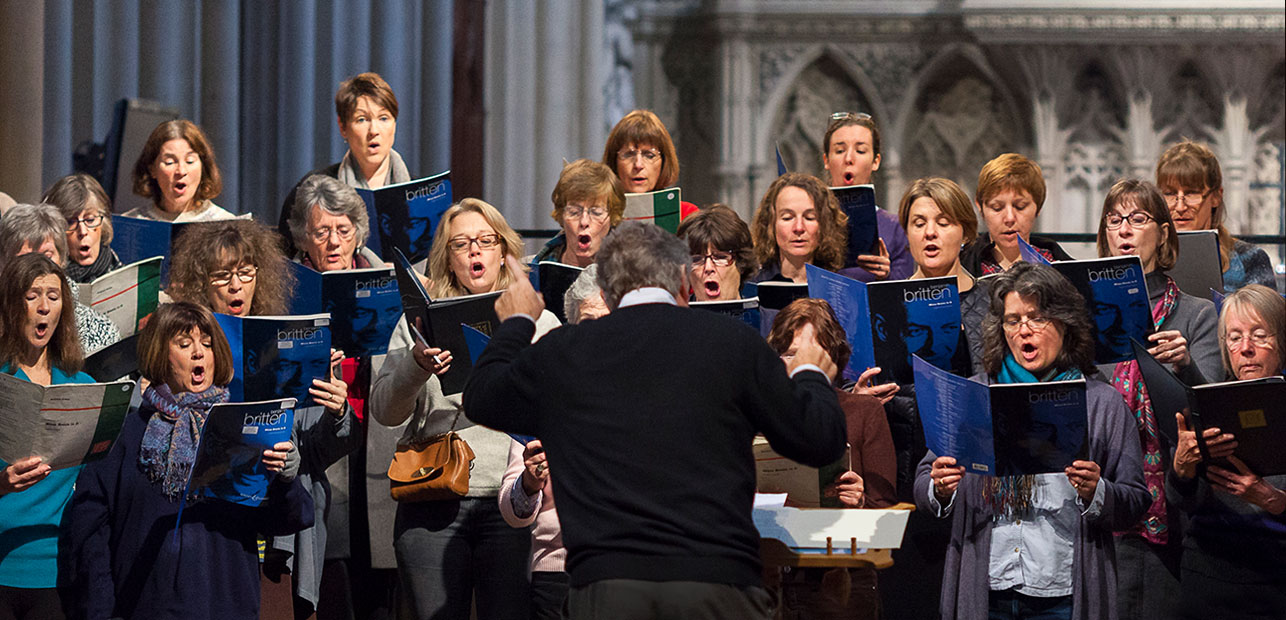 Become a Member

Bath Bach Choir meets on Monday evenings from September to July, from 7.15pm to 9.30pm, at King Edward's School, Bath, in the junior school gym.
Around 90 members have passed a friendly audition (approx grade 5 standard) and are re-auditioned every four years. Auditions can be arranged at any time. We extend a warm welcome to new members – and encourage anyone interested to come and join a Monday night practice, without any obligation, and then give it a go.
We warm up with vocal exercises, before detailed practice of the pieces that we are preparing for performance. There is a coffee break midway through the rehearsal.
In a typical year, the choir gives six concerts: two in Bath Abbey with orchestras and instrumental groups; one at an alternative venue in or out of town; and three performances of Carols by Candlelight at the Pump Room in Bath just before Christmas. Other performances may be arranged in addition to these. Members must commit to the rehearsals for any given concert, and may not miss more than two.
The subscription is currently £180 a year, which can be paid in full in September or in three installments. The choir welcomes student members and is pleased to offer them a 50% reduction on the subscription. Music can be bought or hired through the choir. (Any singer on a low income who would find the subscription prohibitive may contact the membership secretary or treasurer to discuss a reduction.)
For more information on how to join the choir, please contact our membership secretary Helen Roberts on 07752 464 857 or email
membership@bathbachchoir.org.uk
.
You are welcome to attend any normal Monday rehearsal to try us out.