Bath Bach Choir was formed in 1946 to give its first performance in 1947, and we are celebrating our 75th anniversary over the course of this year with some choral chart-toppers. We are renowned for our broad and exciting repertoire from the great sacred works of Bach to the cool, secular motets of Whitacre, bringing joy, passion and precision to everything we perform. Since 1990 the internationally renowned and inspirational Nigel Perrin has been our Musical Director, bringing demanding standards and fun to our rehearsals and brilliance to our public performances.

As part of our 75th anniversary celebrations Nigel Perrin was interviewed for the December issue of The Bath Magazine. Read it here.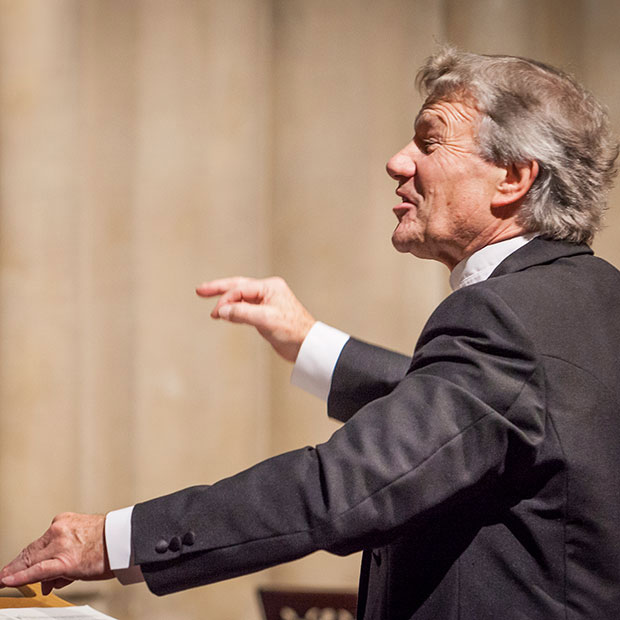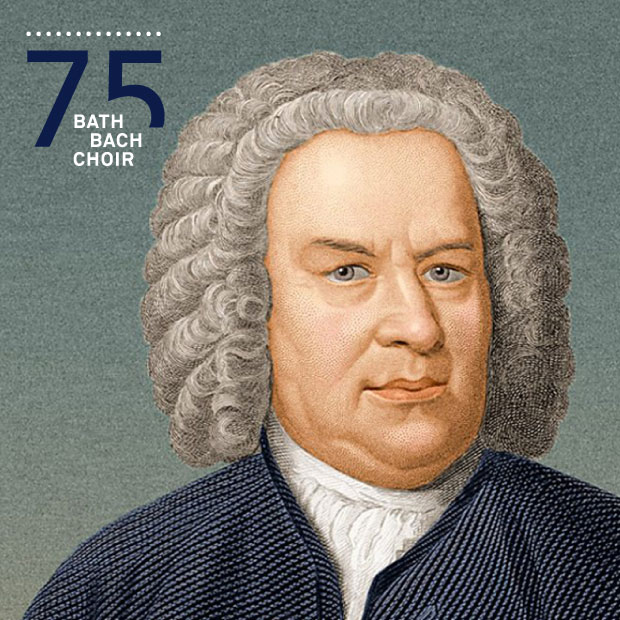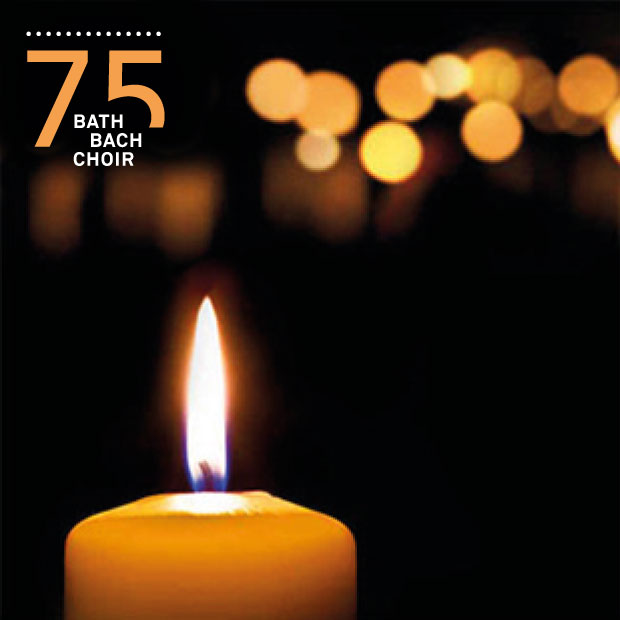 Bath Bach Choir Lockdown Recording, April 2021
The Lord bless you and keep you by John Rutter

Emerging step-by-step from the barren desert of no live singing, we offer our last lockdown recording as a gift and perhaps a comfort to all those who have struggled with loneliness or bereavement over the past 13 months, as a result of the covid-19 pandemic. The beautifully crafted choral music of John Rutter is always uplifting, and we hope our words and voices speak for themselves.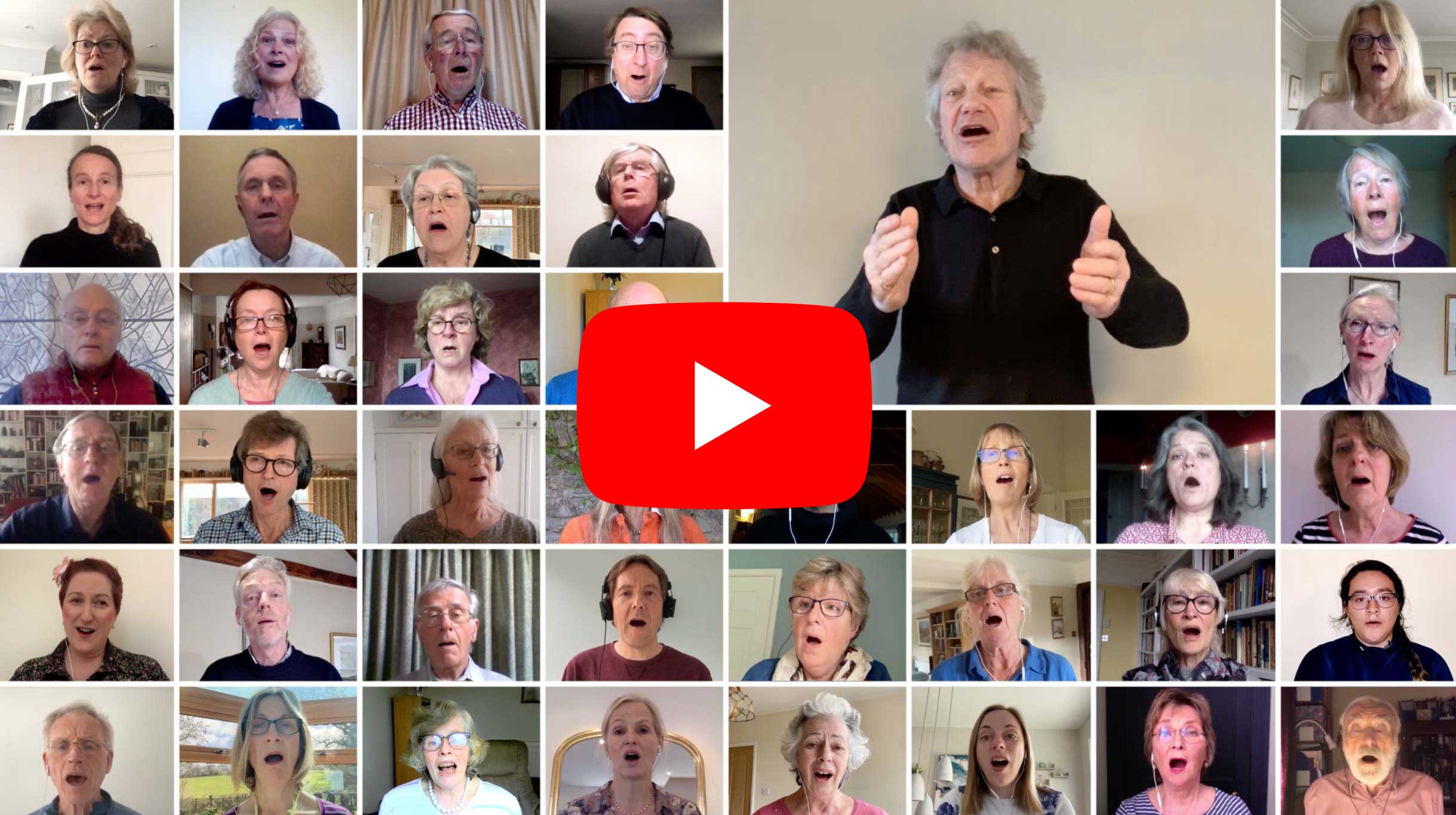 Bath Bach Choir
featuring Chris Bruerton of The King's Singers
Eriskay Love Lilt

And so, out of the lockdown 2020, came a flowering of creativity and the opportunity to bring together King's Singers 'ancient and modern' in a unique collaboration. Current member Chris Bruerton accepted our invitation to lead a Zoom rehearsal and record the baritone solo in the Eriskay Love Lilt, in an arrangement by Simon Carrington who sang the same solo on The King's Singers' recording of 1993. On this recording by Bath Bach Choir, we added a new twist – a few bars of counter-tenor magic performed by our musical director of 30 years, Nigel Perrin, also an original King's Singer. How cool is that.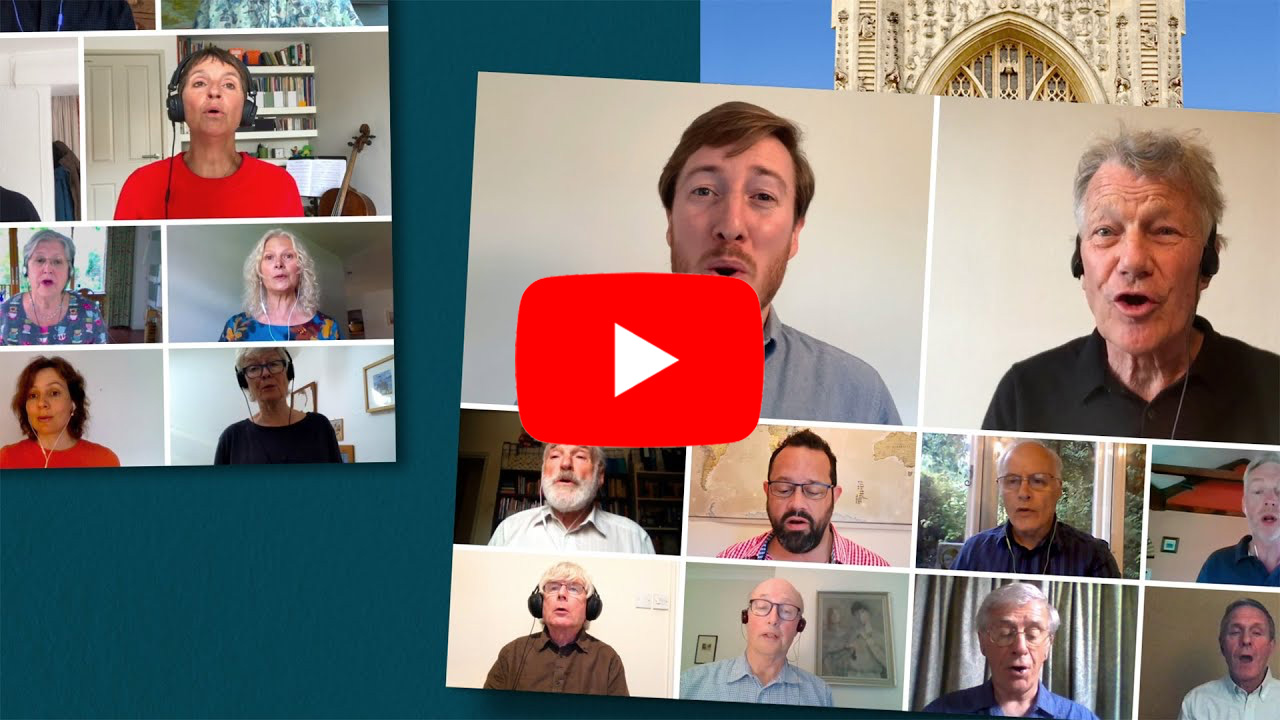 Bath Bach Choir Quirentine Lockdown Recording Project, May 2020
Cantique de Jean Racine by Gabriel Fauré

As the pandemic continues to disrupt our lives, we have been meeting 'virtually' to sing
in isolation from our homes – apart but together as a community. Through a collective spirit of willingness to follow new paths and explore what can be achieved through technology, we have recorded and produced this video. For a choir, singing in isolation requires us all to take our imaginations for a walk. We hope this piece inspires you to do the same, and we look forward to seeing you again on the other side.