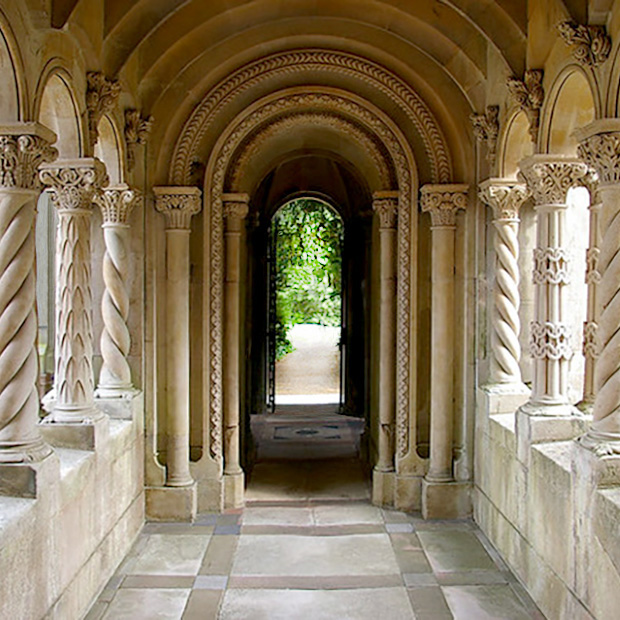 To kickstart our 75th anniversary programme in 2022, we are bringing to life a lesser-known choral masterpiece: Rossini's Petite Messe Solennelle. This mass is neither little nor solemn as its name suggests, but rather 90 minutes of flamboyant joy in Rossini's inimitable operatic style, including two extended fugues which surge forward with unstoppable energy, spirit and vitality. Rossini's notes in the original score specified that there should be 12 singers of three sexes to perform it: 'men, women and castrati.' He later scored the mass for full orchestra but always preferred it as we will perform it, with the more intimate accompaniment of solo piano and harmonium. We have chosen the appropriately Italianate Romanesque basilica of St Mary & St Nicholas in Wilton, near Salisbury, for the performance – an irresistible setting for this stupendous piece of melody-making.
This performance will run to approximately 90 minutes, with no interval.
Nigel Perrin
conductor
Marcus Sealy
piano
Mark Wood
harmonium
Johanna Harrison
soprano
Cassandra Dalby
mezzo-soprano
Chris Why
tenor
Samuel Oram
baritone
Tickets £22 & £17
unreserved within four sections of the church.
Safety statement
The safety and well-being of our audience and choir members are paramount. Although there are currently no restrictions in place on performance venues, the church of St Mary & St Nicholas in Wilton has placed a limit on audience capacity that will increase the sense of spaciousness and help everyone to feel comfortable. The performance will run without an interval in order not to encourage mingling. Choir members will have taken lateral flow tests prior to performing and will wear masks inside the church when not singing. The audience may be requested to wear masks unless exempt, and is advised to take lateral flow tests prior to the concert. Updated advice will be published nearer the date.
2022 Season
In 2022 Bath Bach Choir is
celebrating the 75th anniversary
of its first concert in 1947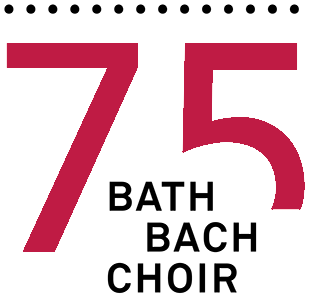 Choral Workshop
Saturday 29 January 2022
St Mary's Church, Bathwick
Rossini: Petite Messe Solennelle
Saturday 26 March 2022
St Mary & St Nicholas, Wilton, Wiltshire
Monteverdi: Vespers
Saturday 2 July 2022
Bath Abbey
Bach: Mass in B minor
75th anniversary celebration concert
Saturday 5 November 2022
Bath Abbey
Carols by Candlelight
21, 22 & 23 December 2022
The Pump Room, Bath